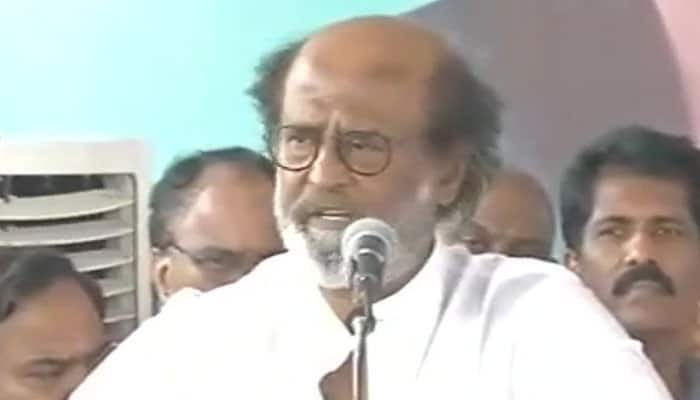 Chennai: Taking a dig at actor-filmmaker Kamal Haasan, who is on the verge of taking a political plunge, superstar Rajinikanth on Sunday said it takes more than just name, fame and money to succeed in politics.
"If you have to succeed in politics, it takes more than just fame and money. Something bigger is needed to transform an actor into a politician. I hope Kamal Haasan (knows) what it is," Rajinikanth said, speaking at the inaugural ceremony of the memorial for legendary Tamil actor Sivaji Ganesan. Kamal Haasan also shared the dais with him.
"Kamal would have told me what it is had I asked him two months ago. Today, he says he will show me if I come with him," he added.
Speaking on the occasion, Haasan took a jibe at the AIADMK government for the delay in inaugurating Ganesan's memorial.