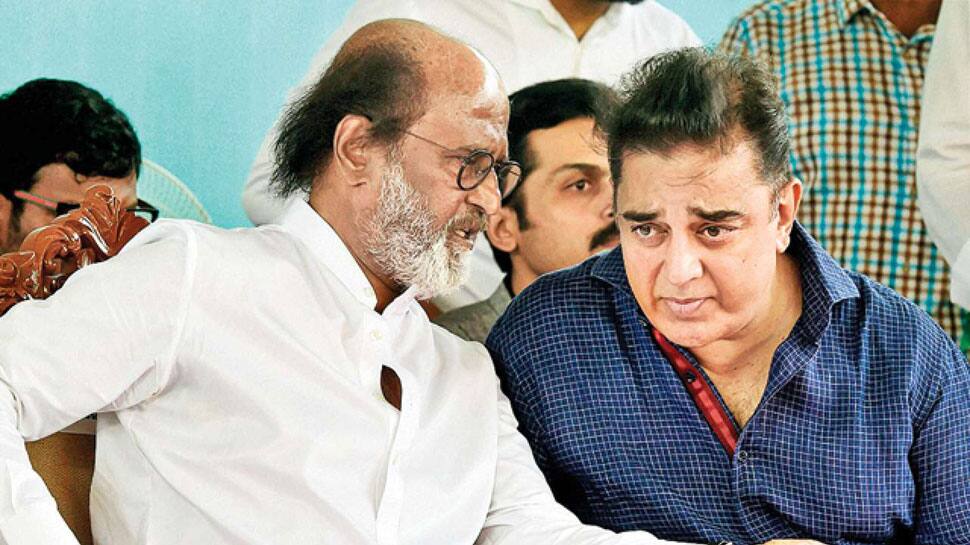 CHENNAI: On a day when Tamil actor Rajinikanth announced his political entry, actor Kamal Haasan congratulated 'Thalaivar' and welcomed him in politics.
"I congratulate my brother Rajini for his social consciousness and his political entry. Welcome welcome," Kamal Haasan said on Sunday.
Haasan had also recently announced his entry into politics with the launch of a mobile app #Maiam Whistle to get in touch with his fans. He had said that he will go on a tour of Tamil Nadu before officially launching a political party.
The actor had said that he needs to do some groundwork before launching the party. "I have to do a lot of groundwork, we have been sitting and analysing," he had said.
With Rajinikanth announcing his political entry, two major Tamil superstars have entered the political space in the state.
Making the announcement on Sunday, Rajinikanth said that he would contest upcoming elections in all 234 seats. Expressing his faith in the government, Rajinikanth said, "This is the time for political revolution."
The veteran actor made the announcement at Chennai's Sri Raghavendra Kalyana Mandapam at a six-day event that he had launched on Tuesday to meet his fans.