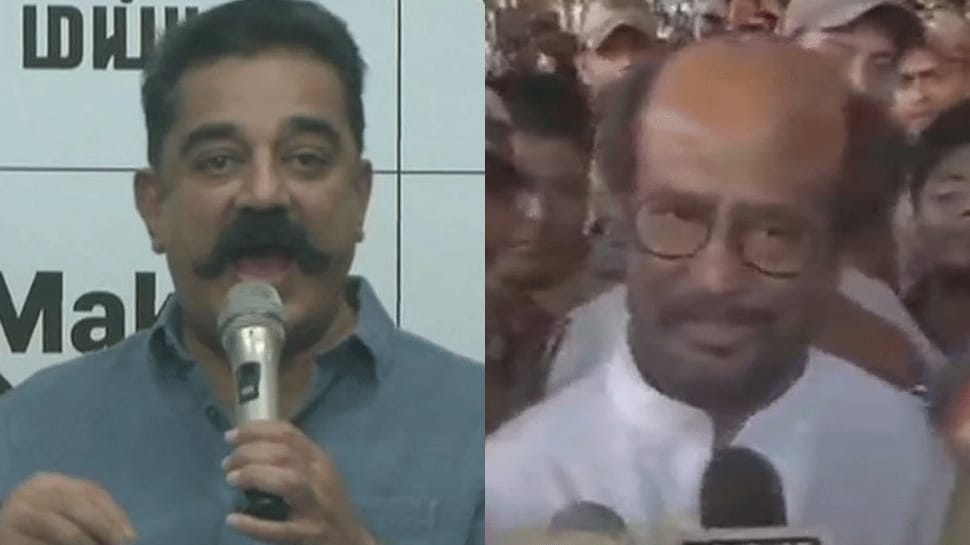 New Delhi: Speaking on the controversy surrounding the release of `Kaala`, the 67-year-old Rajnikanth, main star of the film, said, "Producers are trying, the movie will definitely release. We ask you to cooperate".
The comment came in the wake of a plea filed by K. Rajasekhara, seeking to defer the release of the film because of the Cauvery water sharing dispute between Karnataka and Tamil Nadu.
Kamal Hassan, actor-turned-politician, said, "Vishwaroopam was also banned in Karnataka, the film chambers in respective states had to sort it out. There are many fans eagerly waiting for Rajni`s film to be released there. Just like the farmers issues need a conversation, so do films."
Earlier in the day, the Supreme Court had refused to stay the release of the film. A vacation bench of the apex court, headed by Justice Adarsh Kumar Goel and also comprising Justice Ashok Bhushan, stated it did not find any merit in the application.
The Top Court, while refusing to stay the film, had said, "Everybody is waiting for the film to be released. We don`t want to interfere with its release".