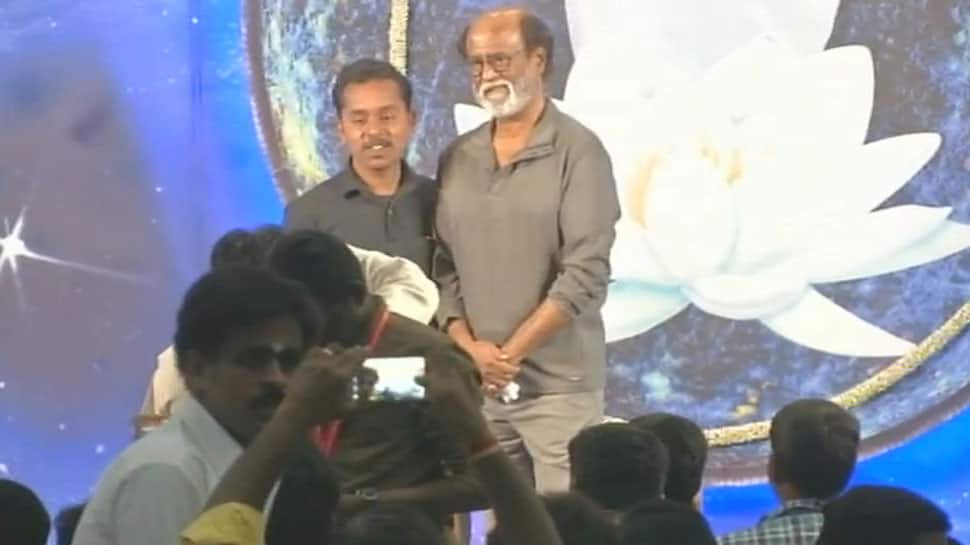 Chennai: Superstar Rajinikanth on Thursday met his fans for the third day of his six-day long fans meet-and-greet programme in Chennai where the fan club is getting an opportunity to take a photograph with their matinee idol.
His six-day long fans meet-and-greet programme began on December 26 in Raghvendra Kalyana Mandpam in Chennai.
Rajinikanth is holding such a meeting for the second time this year. He had earlier met his fans in May and clicked pictures with them which fuelled intense speculation about his entry into politics with remarks like this: "If God wills it, I will enter politics tomorrow"..On the opening day of a six-day-long photo session with followers, the Tamil superstar said he was hesitant to enter politics since he knew its dynamics.
"I am not saying that I will come to politics…I will announce my stand on entering politics on 31 December," Rajinikanth said.