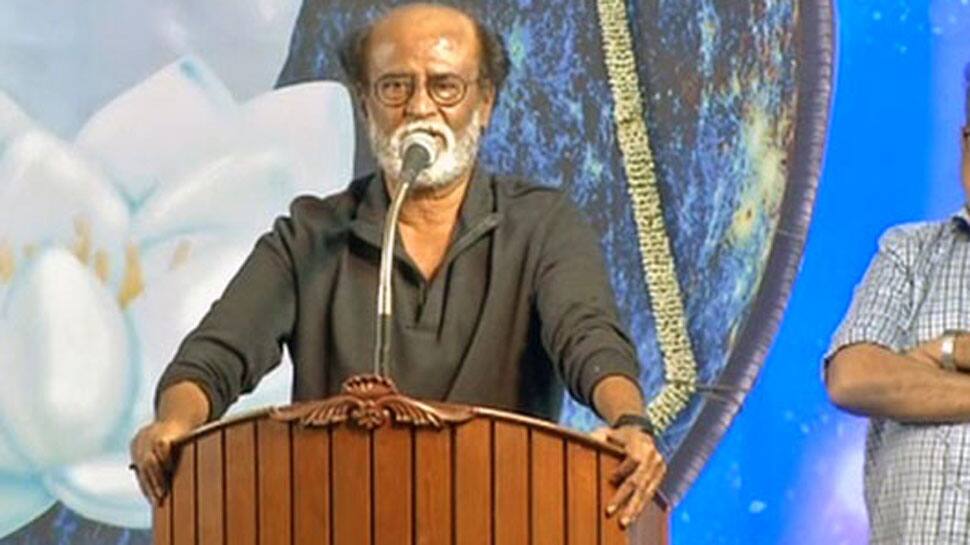 CHENNAI: Amid speculations over his debut in politics, southern film superstar Rajinikanth on Sunday said that he will make the awaited announcement after reaching Sri Raghavendra Kalyana Mandapam here.
Earlier on Tuesday, the veteran superstar had said that he would announce his decision on December 31, ending all speculations over his political debut.
Termed as 'meet and greet', the event is slated to end today.
Rajinikanth's close friend Tamilaruvi Manian had last week said that the actor might disclose his plan with regard to politics on any day between December 26 and December 31.
Reports, meanwhile, said that Rajinikanth is unlikely to join the right wing nor the left wing but may form his own party. He had first given a hint of making a political entry in August this year.
There were earlier reports that he would launch his party on his birthday on December 12. However, he had said that there is "no urgency to start working on the field." He had also then said that he had not made up his mind on taking the plunge and would be meeting his fans after his birthday to take a call on it.
Rajinikanth had called off his birthday celebration on December 12, dedicating it to the people of cyclone Kochi.