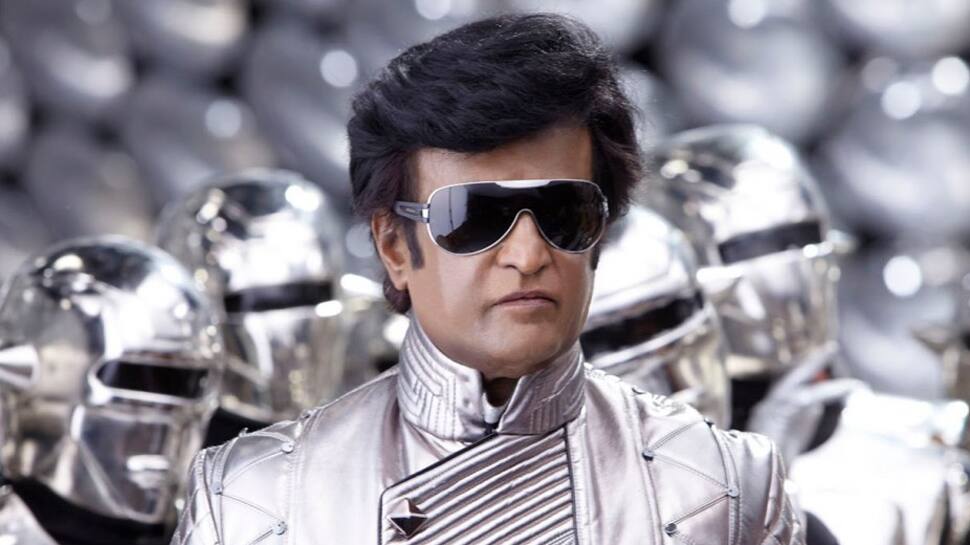 New Delhi: Megastar Shivaji Rao Gaekwad aka Rajinikanth has been working in the films since the 1970s. Reportedly one of the highest paid actors in India and the second highest in Asia, Rajini has worked in more than 200 films over a career spanning 30 years so far.
He started his acting career in 1975 and initially played the roles of an antagonist. But soon the actor started appearing as the lead and earned immense fame. His debut was Kamal Hasan starrer Tamil film, 'Apoorva Raagangal'. 
On the special occasion of his birthday, take a glance at his top Bollywood films:
Andha Kanoon– Rajinikanth's Bollywood debut film, 'Andha Kanoon' released in 1983 and was directed by T Rama Rao. It happens to be the remake of the Tamil film, 'Sattam Oru Iruttarai'. It was a star-studded venture with actors such as Rajinikanth, Hema Malini, Amitabh Bachchan, Reena Roy and Madhavi in pivotal parts.
Bewafai– Released in 1985, it was a blockbuster film. Superstar Rajinikanth shared the big screen with veteran actor Rajesh Khanna. The film was directed by R Thyagarajan.
Bhagwaan Dada– The prime cast of the film includes Rakesh Roshan, Rajinikanth, Sridevi and Danny Denzongpa. It released in 1986 and was directed by J Om Prakash. In this film, Rajini plays the role of a godfather called as Bhagwaan Dada and a young 'Hrithik Roshan' plays the role of his adopted son.
Uttar Dakshin– The superhit 1987 project, it was directed by Prabhat Khanna. The film featured Rajinikanth Bharathi, Madhuri Dixit and Jackie Shroff in the lead roles. Rajinikanth played the role of a colourful and affluent guy in the film.
Aatank Hi Aatank– Inspired by Godfather, it happens to be a crime film directed by Dilip Shankar. It was one of the last Hindi films of the 90s in which Rajinikanth featured in a prominent role. The film hit the theatres in 1995 and also featured Aamir Khan.
Robot– The Rajinikanth-Aishwarya Rai Bachchan starrer film set the cash registers ringing as soon as it hit the theatres. It was a science-fiction which was directed by S Shankar.
The actor has inordinate acting skills, his unique acting style is characterized by his famous scene of tossing a cigarette in the air and catching it in his mouth.
From being a bus-conductor to the superstar, the actor has etched many hearts in his life. He has a huge fan following who orchestrate poojas for the success of his films and his health.
Soon Rajinikanth will be seen in '2.0' which is the sequel to Robot.
Here's wishing Thalaiva a very Happy Birthday!