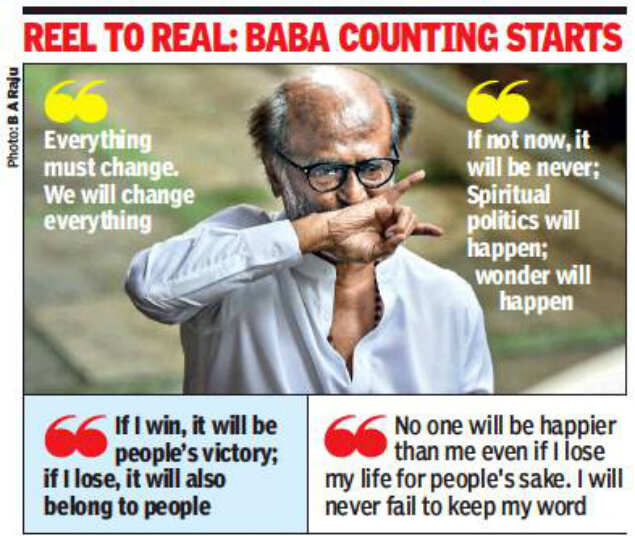 CHENNAI: Actor Rajinikanth finally ended the suspense over his political foray on Thursday and said he would launch his political party in January. A formal announcement would be made on December 31, Rajinikanth said, taking to twitter and ending a more than 24-year wait of his fans.

"With the massive support of people, we will capture power and provide a corruption-free and transparent government that will be above caste, creed and religion," Rajinikanth said in a tweet.

"Change. We will change everything. Miracle and wonder will happen. If not now, then never," Rajinikanth tweeted, taking a leaf out of a campaign that his fans have been running over the past few months on the same slogan. As political buzz picked up traction, the actor followed up with a hurriedly convened media conference.