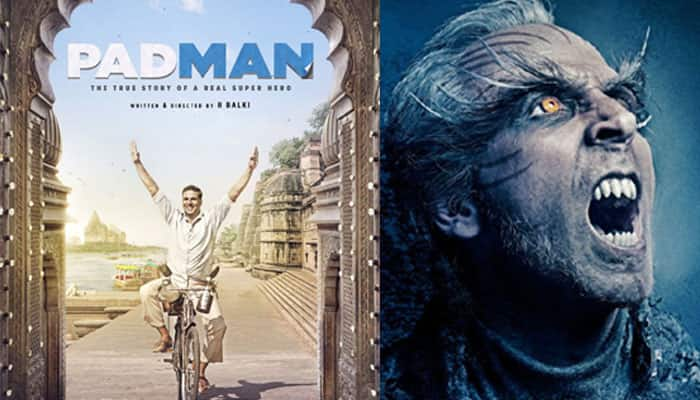 Mumbai: Akshay Kumar announced the release date of his upcoming home production – Padman – via Twitter almost about a week back and soon speculations were rife that his film would clash with Rajinikanth starrer 2.0, a sci-fi film that he himself is a part of.
But will Akshay clash with his own film? Well, that will never happen.
According to a report in Mid-Day, Akshay clarified that he will postpone Padman if the makers of 2.0 zero in on Republic Day for their film's release.
"There is a lot of false information that is being circulated over both films releasing on the same day. Why would I clash with my own film? It will be either Padman or 2.0," Mid-Day quoted Akshay as saying.