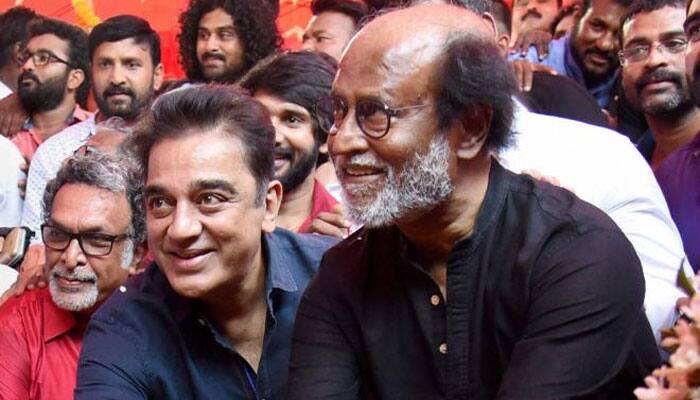 Chennai: Kamal Haasan has congratulated superstar Rajinikanth, who has been chosen by the Andhra Pradesh government for the prestigious NTR National Film Award for the year 2016.
Rajinikanth repaid the gesture and congratulated Haasan, who has also been chosen for the same award for the year 2014.
"Congratulations, Superstar Rajinikanth for the NTR National award in 2016.
"Thank you Andhra for honouring me also, yet again. I am indebted to your continued support, which started early in my career. Kruthagnyathalu," tweeted Haasan.
Replying to Haasan's tweet, Rajinikanth tweeted, "Thankyou Kamal… I wish you the same !!! Congratulations!"
The NTR National Film Award was instituted in the memory of Telugu film legend and former Chief Minister Nandamuri Taraka Rama Rao.