New Delhi: Tamil superstar Rajinikanth today announced his entry into politics today, ending months of speculation and suspense. He didn't name his political party, but confirmed that he will launch one before the assembly election in Tamil Nadu and will contest on all 234 seats. Rajinikanth, who is fondly called Thalaiva by his fans, said that he was entering into politics to "change the system". The death of AIADMK's iconic leader J Jayalalithaa last December is seen to have left a vacuum in the state's politics.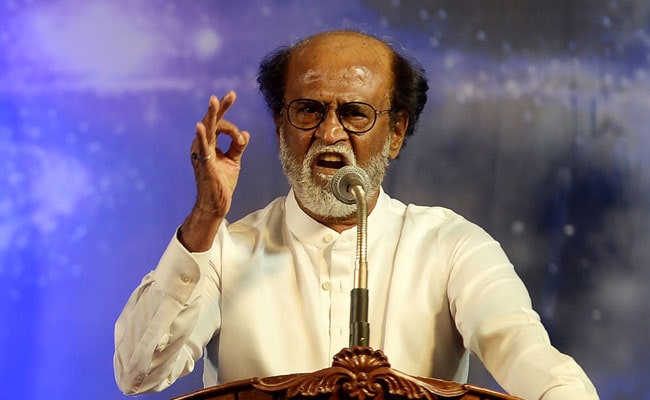 MK Stalin, DMK leader
Today's entry into politics is welcomed. Greetings to dear Rajinikanth who explained and took his stand today.Pon Radhakrishnan, Union Minister of State for Finance and Shipping
I greet Rajini's social concern and political debut. Welcome welcome.Kamal Haasan, Actor
Welcome actor Rajinikanths political entry with motto of corruption free good governance which is the sole aim of BJP.Dr Tamilisai Soundararajan, President of the Tamilnadu Bharatiya Janata Party
My dear friend , my colleague and a humble considerate human, RAJNIKANTH, announces his decision to enter politics .. my best wishes to him for his success.Amitabh Bachchan, Actor
On the last day of 2017 comes the Biggest News Maker Of The Year: @superstarrajini joins politics. Jai Ho.Anupam Kher, Actor and Chairman of Film and Television Institute of India
Wishing the great Rajinikanth, #TamilNadu's greatest hope for cleaning up its political system, the greatest success.Kabir Bedi, Actor
He gave his heart & soul to his art form and people's love made him @superstarrajini … am sure the nobility of his intention will receive as much love, as he announces his political entry. I wish you all the very best & super success sir.