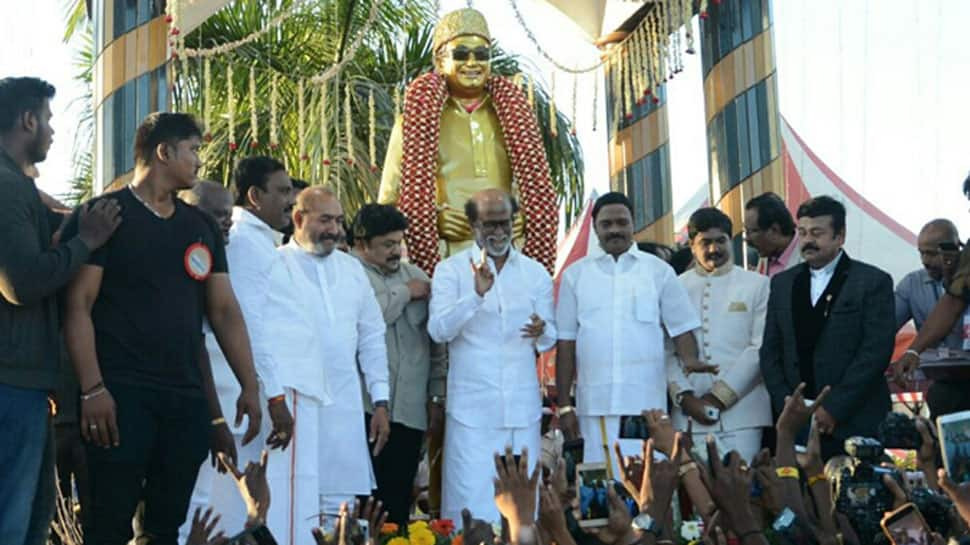 Chennai: Tamil superstar Rajinikanth on Monday unveiled the statue of MG Ramachandran at ACS Medical College and Hospital.
MGR was worshipped by his followers for heralding pro-people regimes starting 1977, with special focus on the welfare of the poor and downtrodden, making him a darling of the masses.
Unseating the DMK after breaking away from it, MGR had ruled the state for over a decade till his death in December 1987 and was known for his populist measures.
After unveiling the statue, Rajinikanth said in his over 30-minute speech, that like late AIADMK founder, he was confident of giving a good administration in the state.
"Nobody can match MGR even in 1,000 years and that includes me. But I am confident that I can give a rule like him, that will benefit the poor and the common man," Rajinikanth said amidst loud cheers from the gathering.
Commencing his speech by saying he had not wanted to speak politics at an educational institution, Rajinikanth said he had no option due to demands from the people.