Chennai: Superstar Rajinikanth's recent statement about liking "power" sent ripples through Tamil Nadu – till he clarified that he had spoken in context of spiritualism. There has been speculation that Rajinikanth might launch his own political party, reportedly with support from the BJP, which wants to make inroads in the south Indian state. Many believed that the actor, who has stayed away from politics, was unhappy with the current state of affairs in Tamil Nadu politics.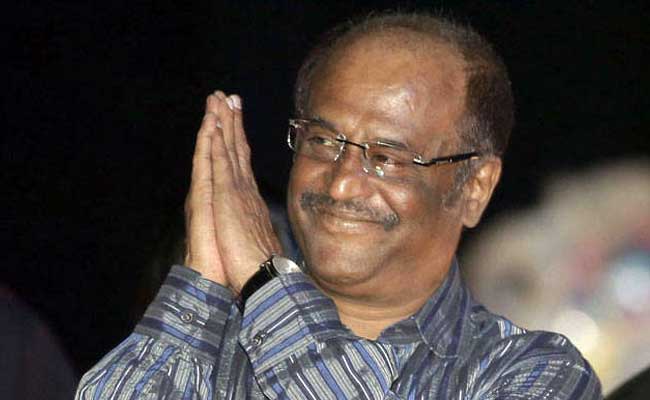 On social media, many clubbed this with the void left by former Chief Minister Jayalalithaa, who died in December last year, after spending months in hospital. Fans even sent him SOS messages after Jayalalithaa's long-time friend and companion, VK Sasikala, was picked for the Chief Minister's post by the ruling AIADMK.
Though Rajinikanth's appreciation for Jayalalithaa grew over the years, in 1996, the superstar's famous statement, that "even god can't save Tamil Nadu if Jayalalithaa was voted to power" led to her defeat. A decade later, his views took a 180-degree turn, when he praised her as "the reincarnation of (goddess) ashtalakshmi". He lives near Jayalalithaa's upscale Poes Garden residence. But the actor has managed to keep his distance from politics.
Even during the campaign for Lok Sabha elections in 2014, when Narendra Modi had met Rajinikanth, the superstar refrained from being actively involved in politics
The BJP, which does not have much of a presence Tamil Nadu, has been looking an opportunity to make inroads in the state, convincing the 66-year-old actor to join politics. Sources in the party say that efforts in this regard have increased significantly in the wake of the void left by Jayalalithaa after her death.
Rajinikanth, however, clarified later that when he spoke of "power", he meant it in a spiritual sense. "If money and fame are kept on one side and if I am asked whether I would want spirituality instead, I would pick spirituality because it has so much power. I am someone who likes power. Don't mistake me," he added.