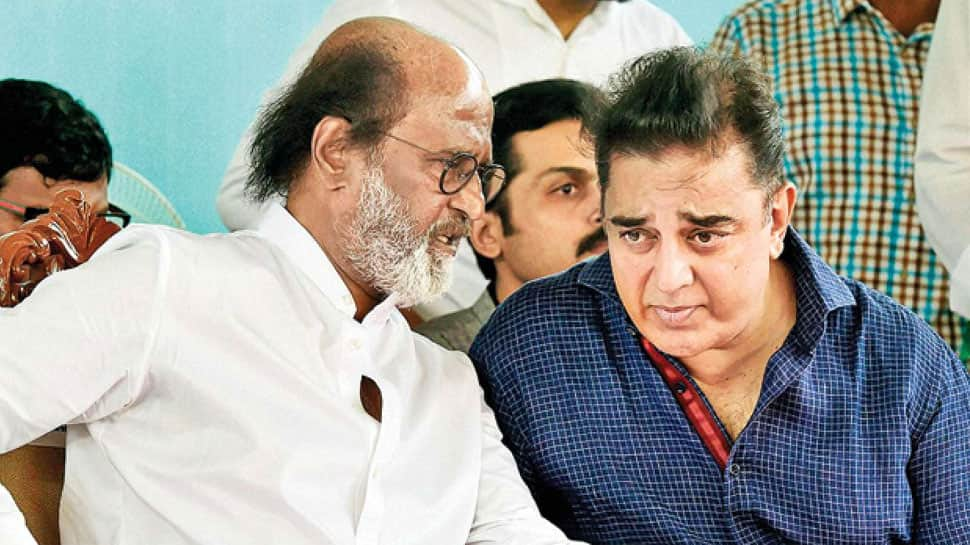 Chennai: Actor Rajinikanth, who has announced that he will soon take the political plunge, said on Thursday that the Supreme Court verdict reducing the quantum of water to Tamil Nadu from Cauvery river was "very disappointing".
"Since the final verdict by the Supreme Court on the Cauvery water sharing amounts to further affecting the livelihood of the farmers in Tamil Nadu, it is very disappointing," he said in a tweet.
Rajinikanth further said that the Tamil Nadu government should take steps to file a review petition on the matter.
On the other hand, film star Kamal Haasan, who is set to embark on his political journey, on Friday appealed to both Tamil Nadu and Karnataka to maintain amity in the wake of the SC judgement on sharing of Cauvery waters between the two states.
While expressing disappointment over the apex court awarding lower quantum of water to Tamil Nadu as against the demand, he said the consoling factor was that the court had maintained that the rivers are common and do not belong to anybody.
"I am disappointed that Tamil Nadu has got a lower share of water but I think it is also important that we conserve and utilise the water that has been apportioned to the state," Haasan said.
He added that it was necessary for the Cauvery Management Board to effectively monitor water flow to Tamil Nadu. In reply to a question, he said the Cauvery issue involved people in general, as well as politicians, as per PTI.